The Python has returned. The renowned double-action revolver is now available in stainless steel in 4.25″, and 6″ barrel lengths, carrying on Colt's Snake Gun history. The 2021 Python has a redesigned rear sight and contemporary stainless steel alloys. You get a stronger revolver and a more robust shooting experience with 30% more steel beneath the rear adjustable target sight.
Get the new 3″ barrel 2022 here
This gun has a recessed target crown, user-interchangeable front sight, and a Walnut handle with the famous Colt medallion. The Python is capable of firing both.357 Magnum and 38 Special rounds. Colt Python, (PYTHON-SP6WTS) chambered in 357mag / 38sp! A firearm is new in a box with all paperwork & made in the USA! Features; 6″ full underlug barrel (1-14″ twist), recessed target crown, 6 shot cylinder, Satin Stainless finish frame and cylinder, Walnut grip w/ Colt medallion, interchangeable front sight & Adjustable rear sight, Double/Single Action, Overall Length 11.5″, Blue Colt plastic carrying case & weighs 46oz.
6″ barrel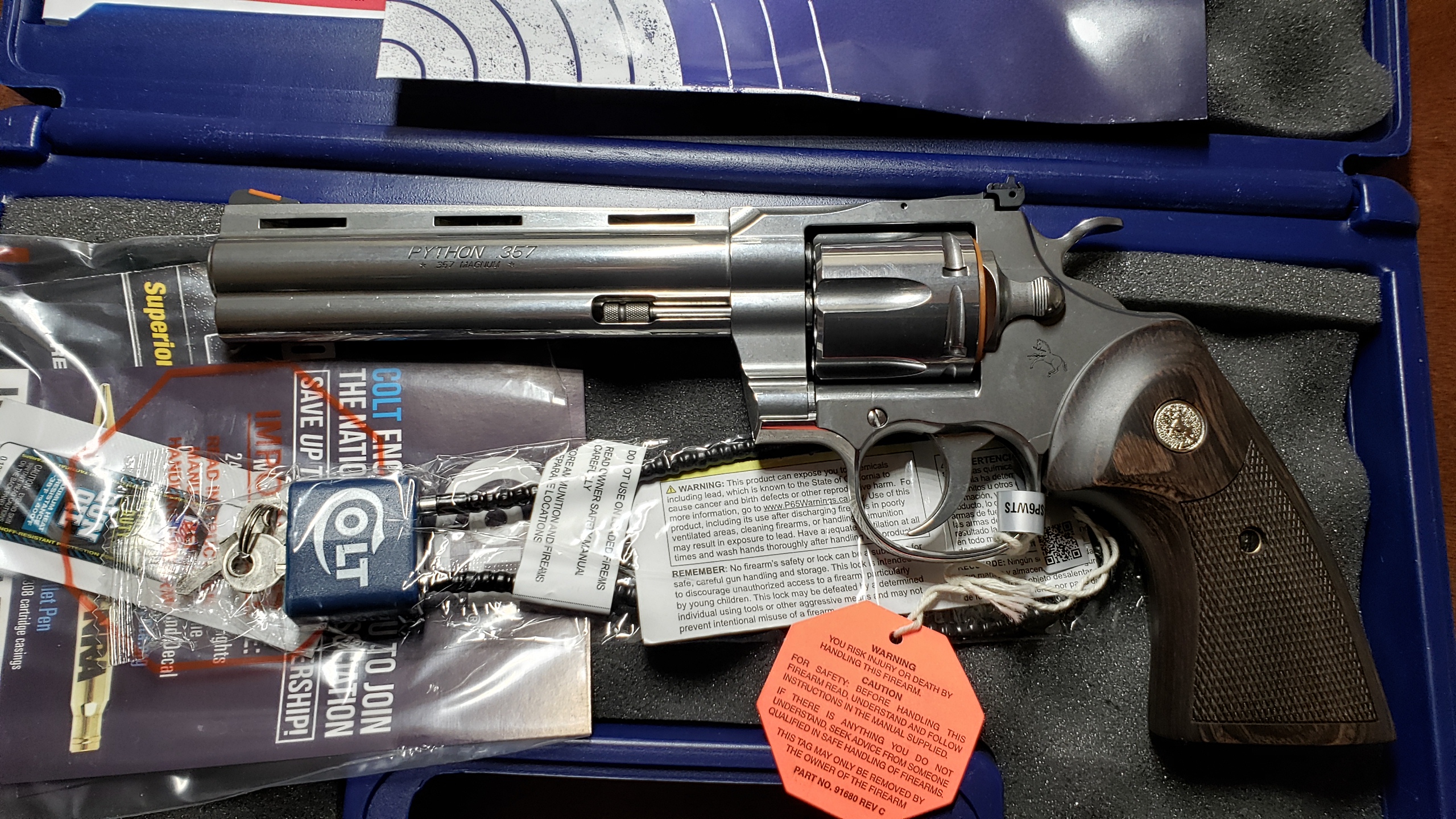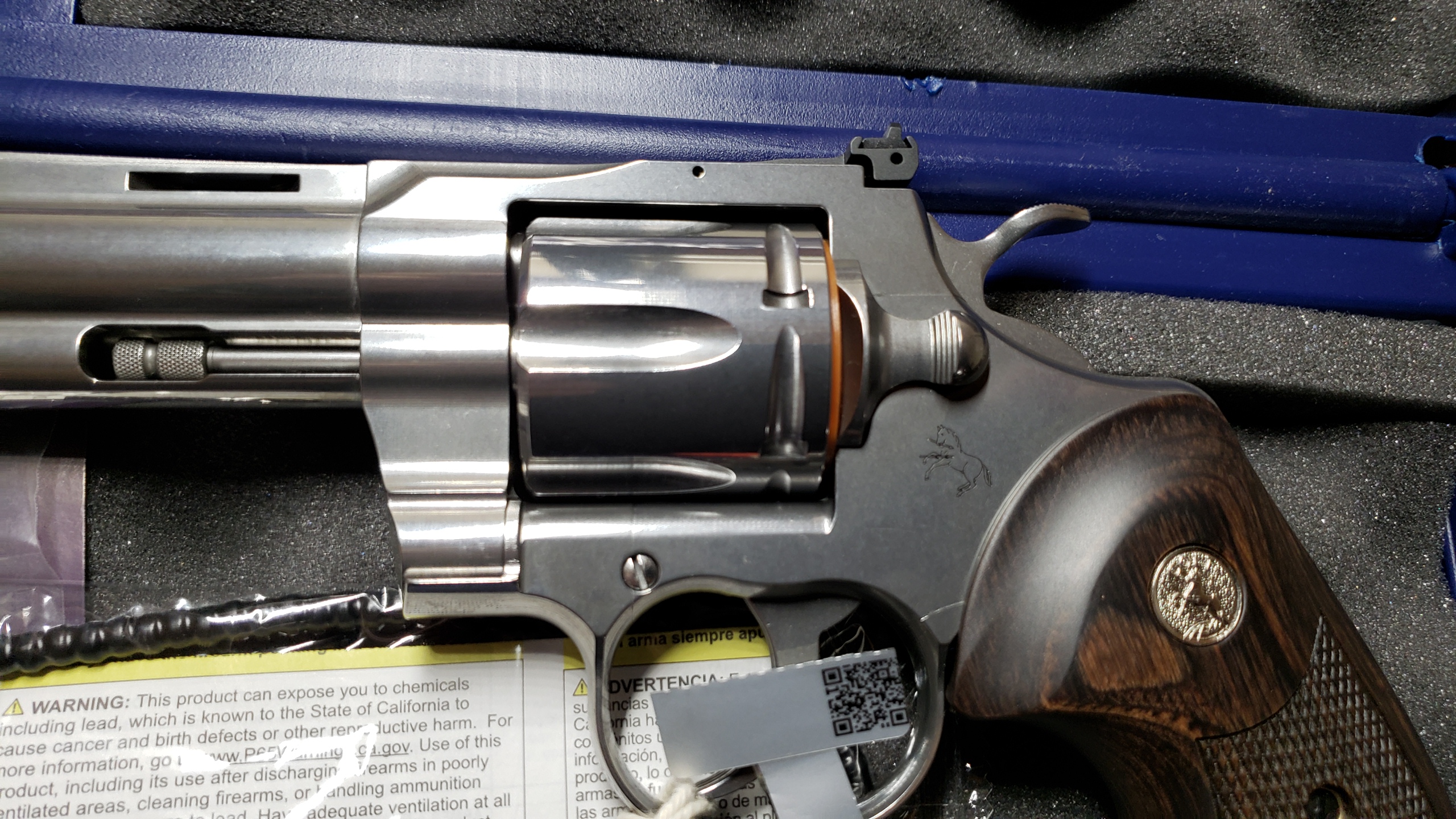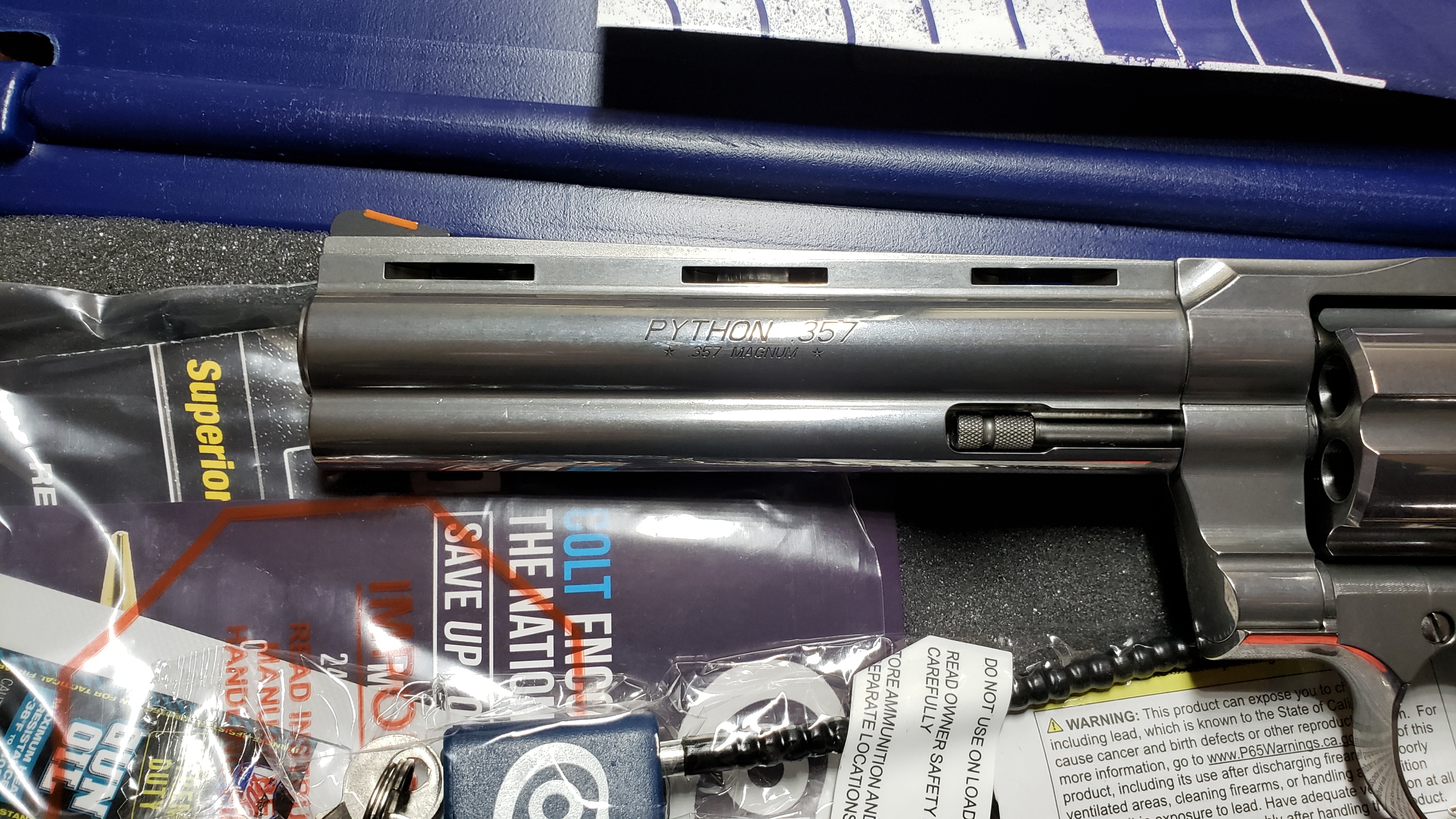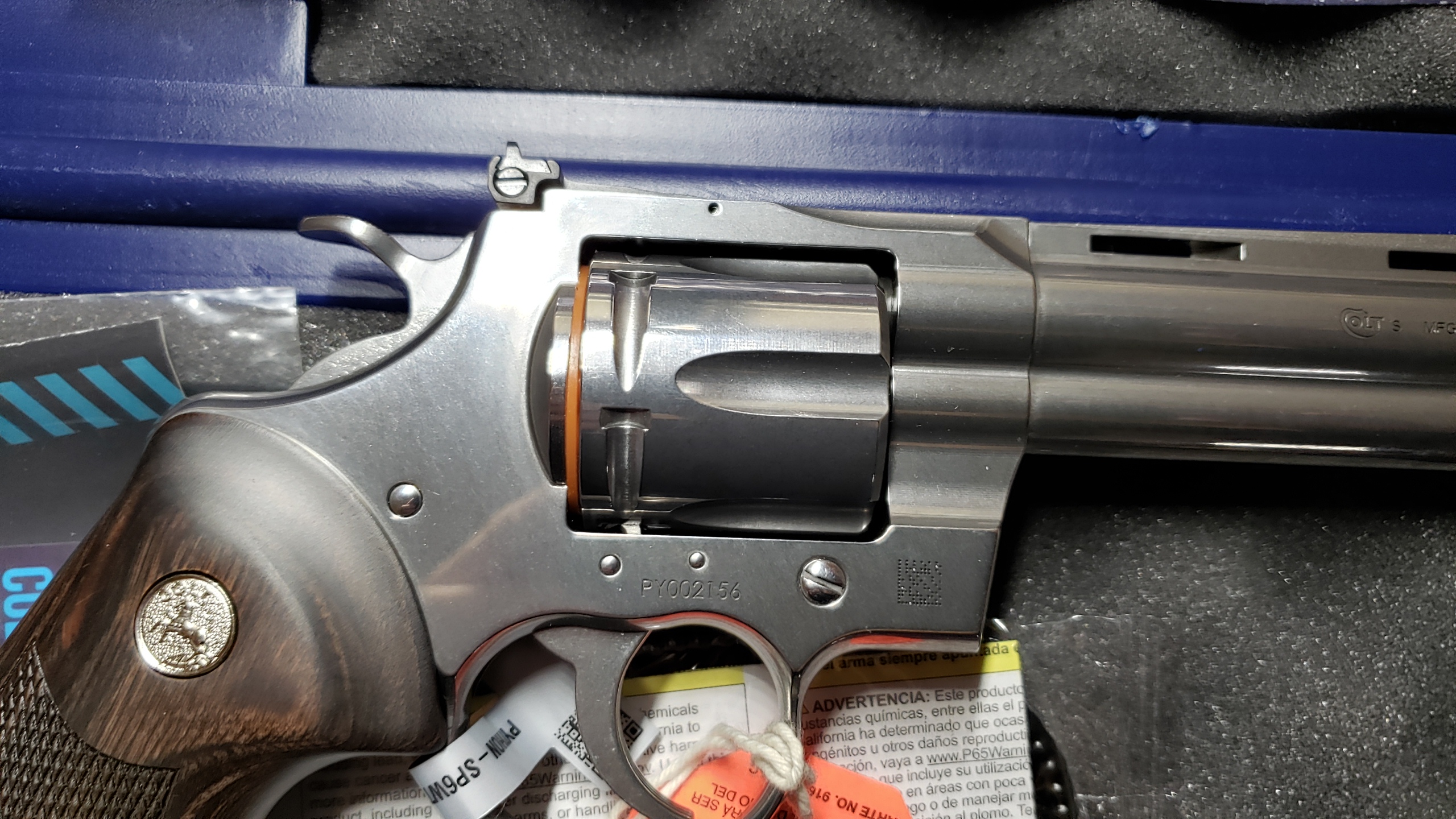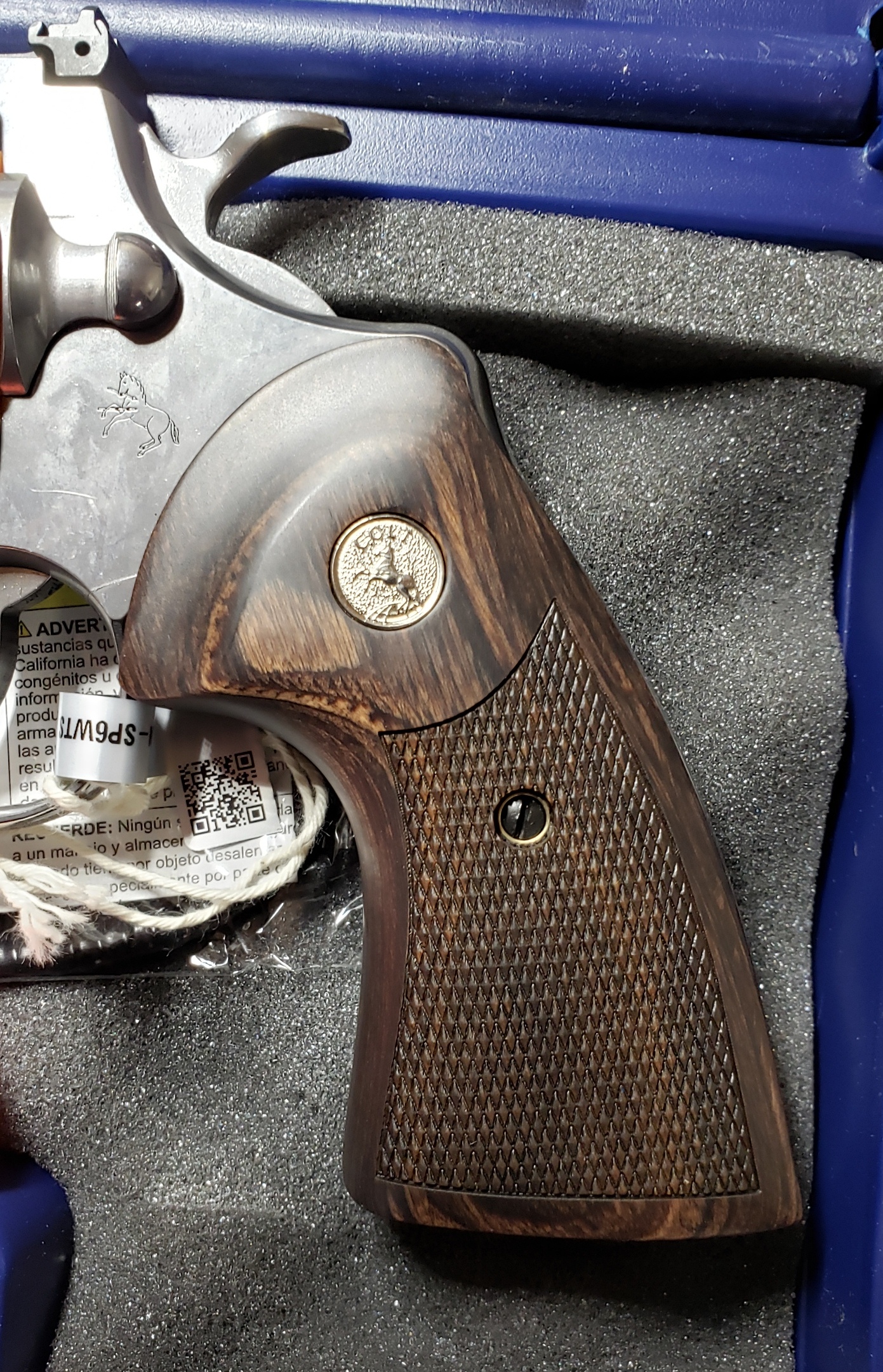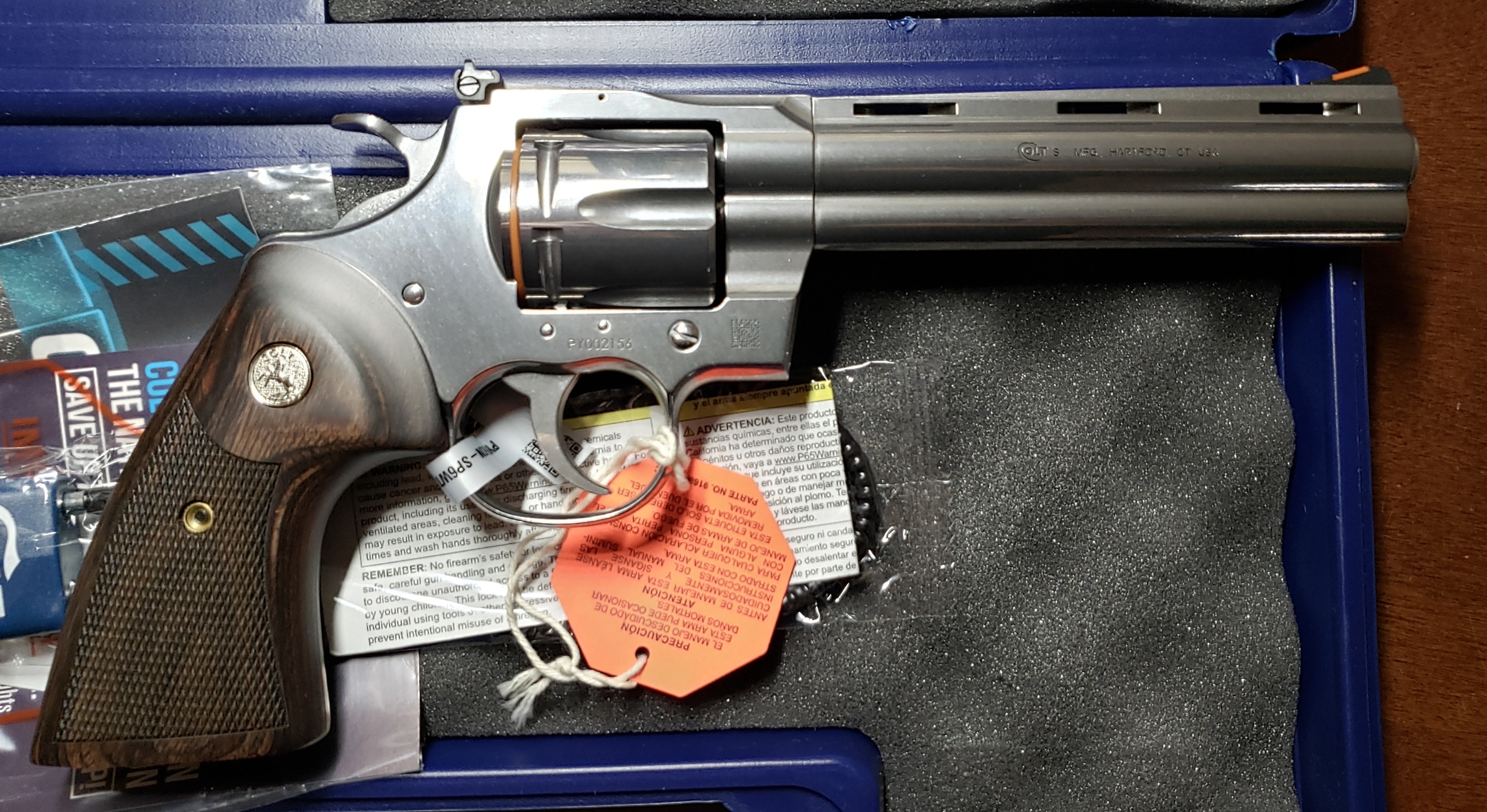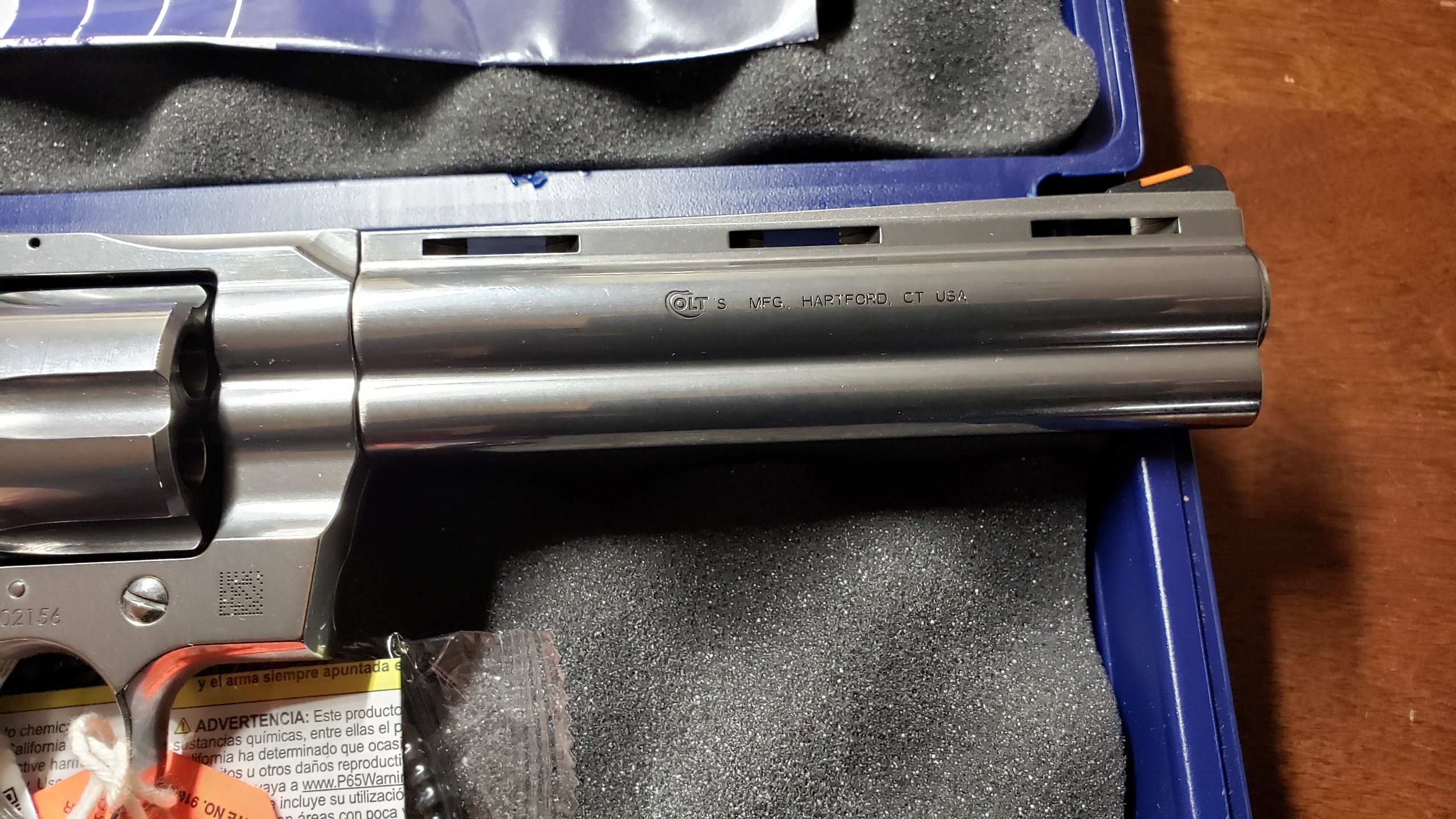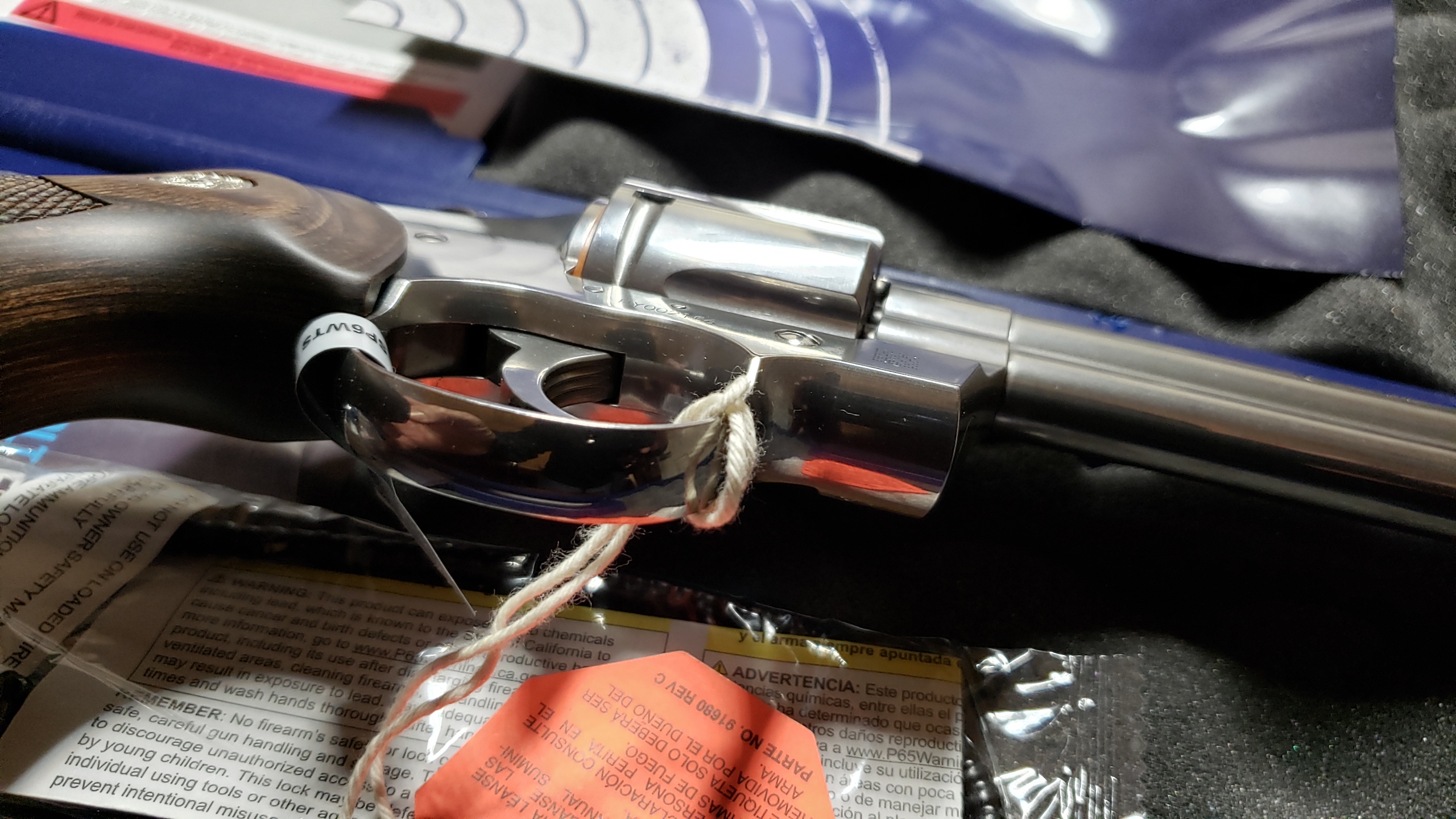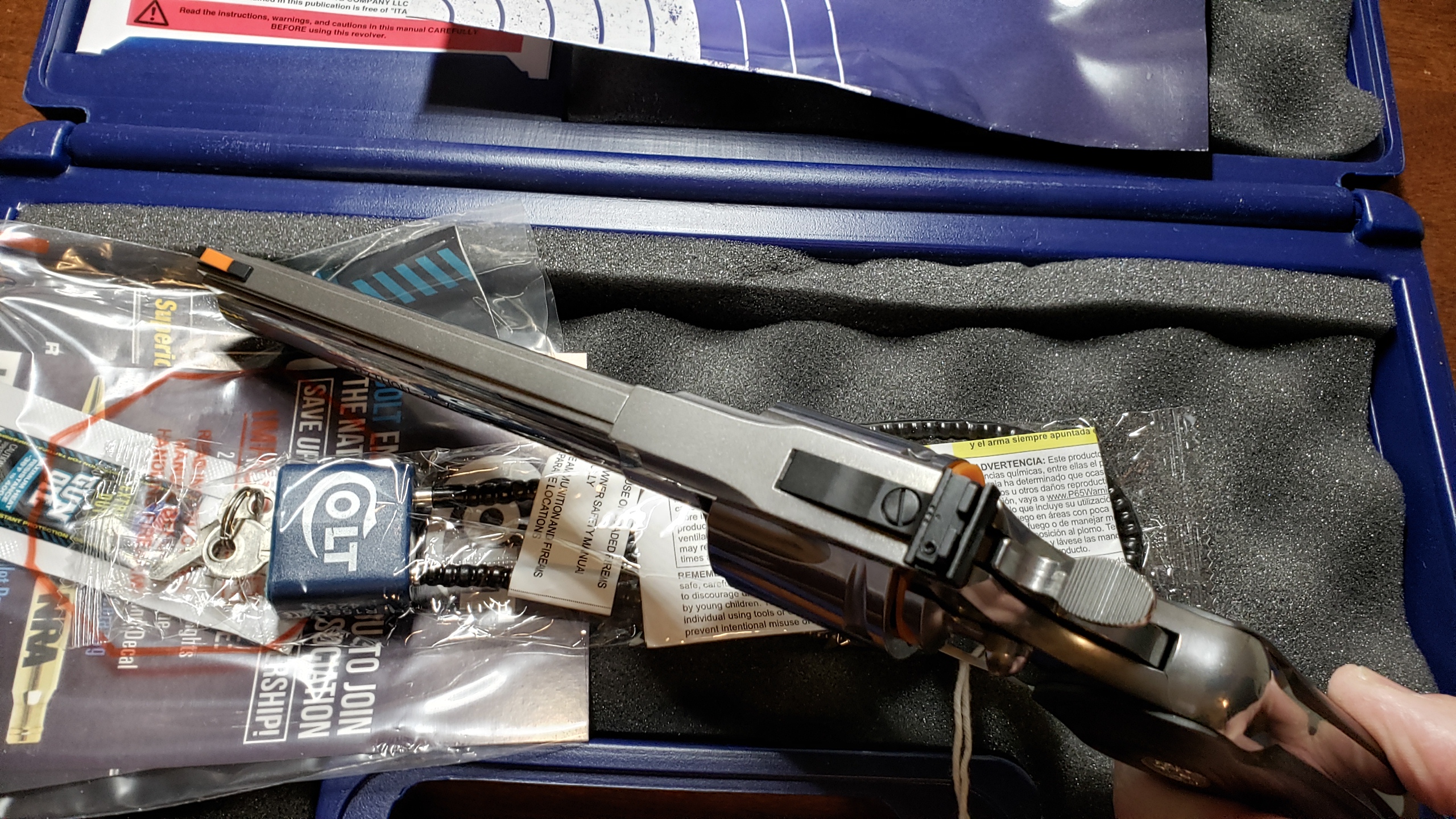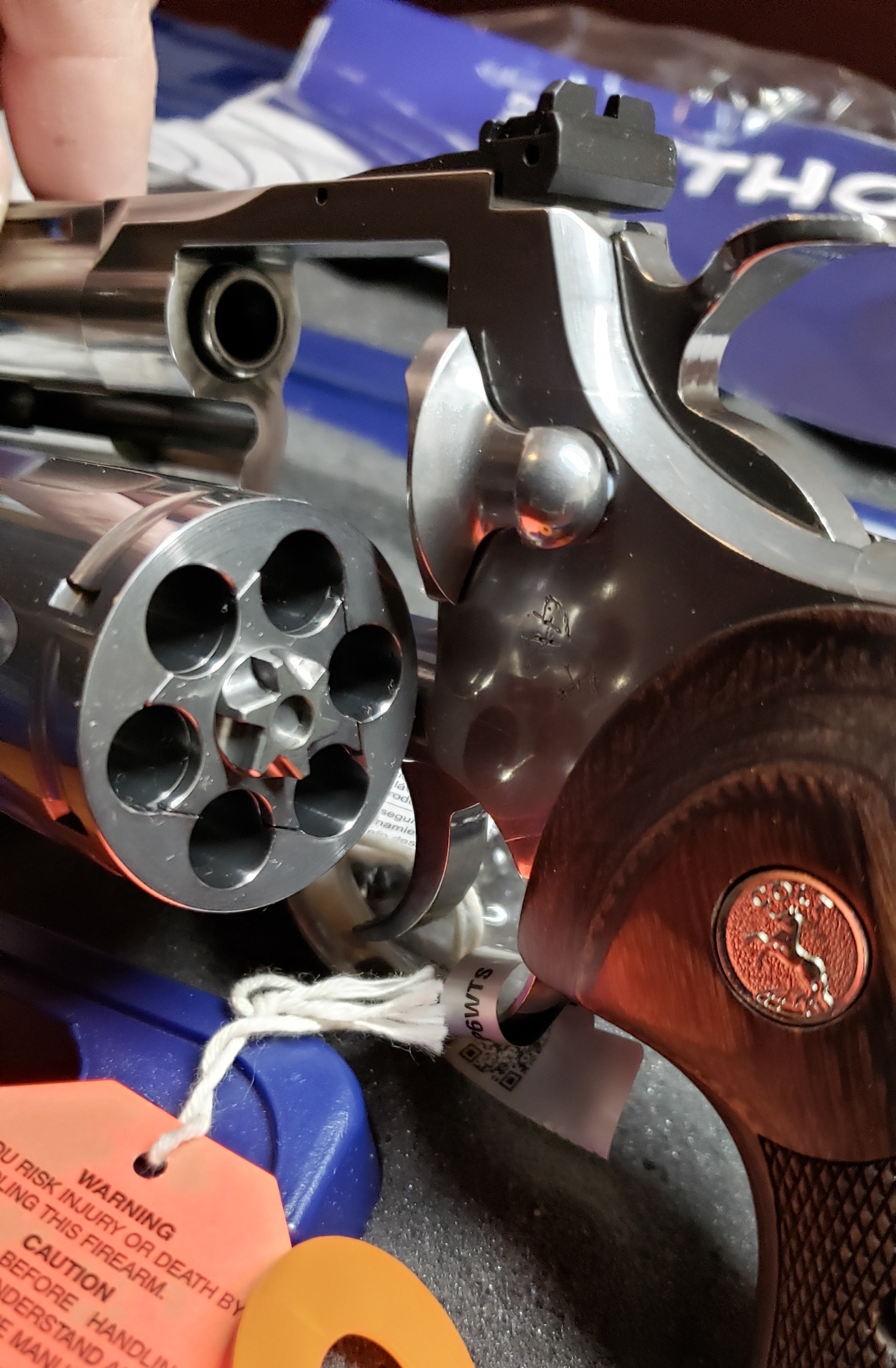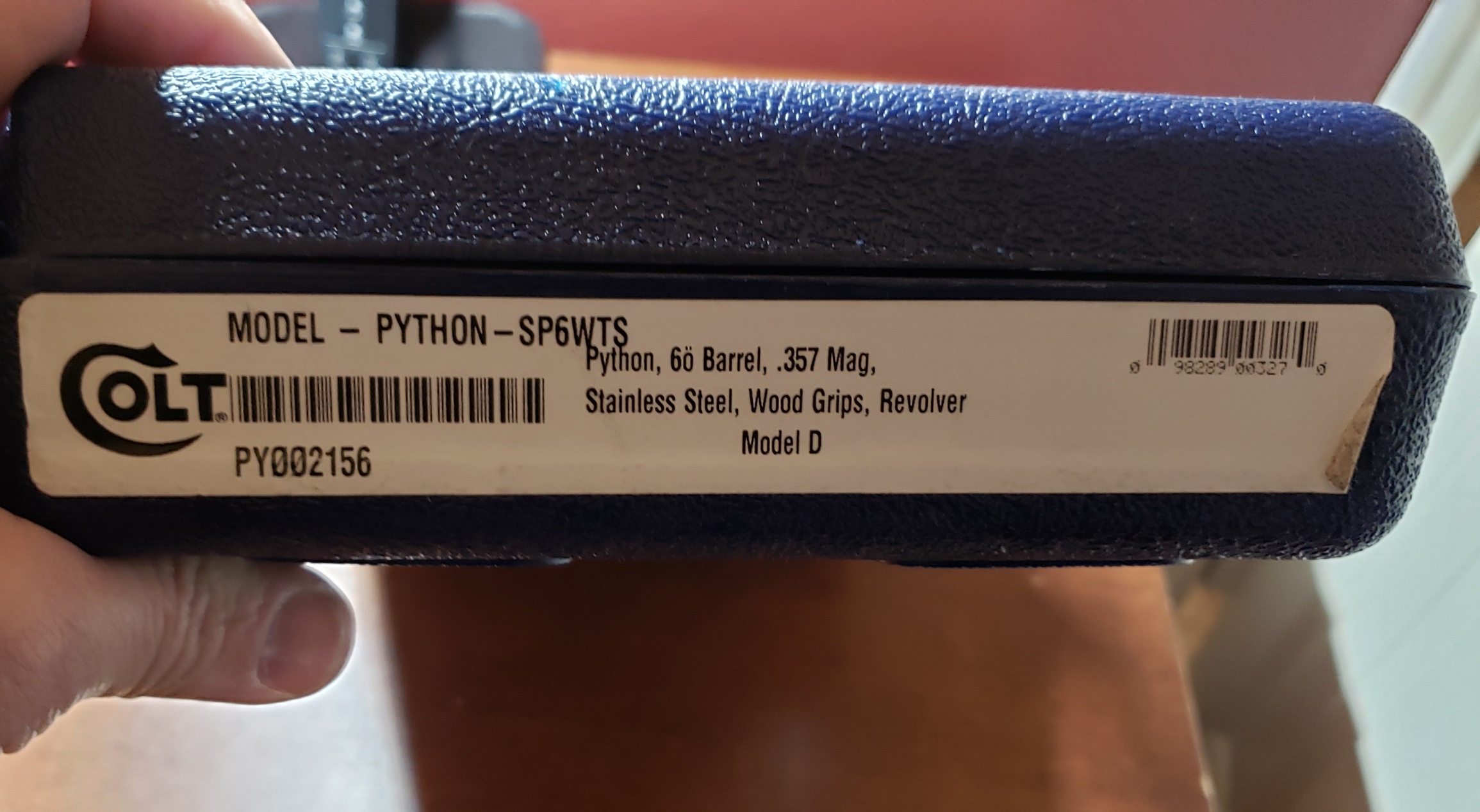 4″ Barrel